Lane Support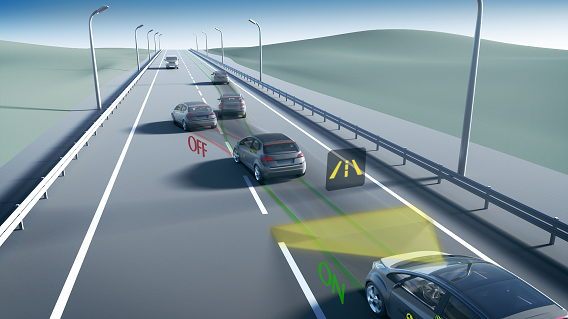 Lane Support Systems can assist and warn you when you unintentionally leave the road lane or when you change lane without indication. Unintentional lane departure can cause your vehicle to run off from the road, to impact an obstacle or collide with an oncoming vehicle. 
Sometimes a moment of inattention is enough to make your vehicle stray from its lane. The systems monitor the position of the vehicle in the road lane and while Lane Departure Warning warns you if the car unintentionally wanders from the path, Lane Keeping Support helps you correct the course of your car.
UNINTENTIONAL LANE DEPARTURE CAN CAUSE YOUR VEHICLE TO RUN OFF THE ROAD
Euro NCAP gives credit to manufacturers that fit Lane Departure Warning or Lane Keeping Support systems. Both type of systems are checked based on a set of standard driving tests performed on the test track. The performance is evaluated by considering the proximity of the vehicle with respect to the edge of a lane line at the time of the alert or intervention. Additional points are awarded for cars equipped with a Blind Spot Monitoring system.

 Introduced in 2014. Updated in 2016.