Safer Trucks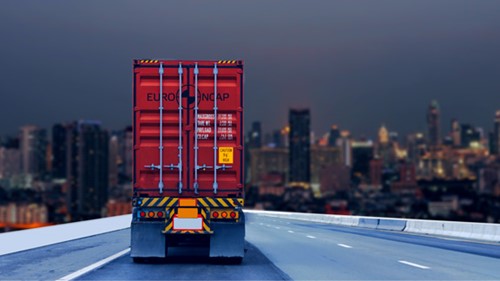 Vision Zero for road casualties will not be achieved without taking action to improve the safety performance of commercial vehicles. Statistics estimate that heavy goods vehicles (HGV's) or trucks represent around 1.5% of vehicles on Europe's roads and around 6% of all traffic. They are used more intensively than other vehicles and, per vehicle, they are substantially over-represented in the most serious collisions, causing 15% of fatalities.
In 2023, Euro NCAP is beginning its journey to provide accurate and detailed safety information about heavy trucks (HGV's). We believe we can help many countries across Europe achieve their 'Vision Zero' target and end traffic-related fatalities. At the same time Euro NCAP wishes to motivate truck manufacturers, fleet operators, hauliers and city and road authorities to consider safety as a strategic business goal creating a safer environment for trucks drivers and other road users.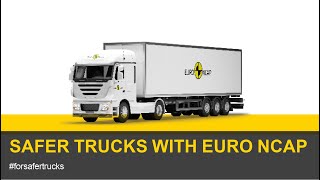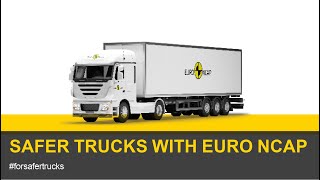 Currently Euro NCAP is creating protocols for testing. It is planned that the first set of results for tested trucks will be available in Winter 2024-2025.
Euro NCAP is actively seeking new members that can invest resources and knowledge to help us make this programme the success that society needs it to be. Contact us here if you wish to join us on this journey.