CRS Installation Check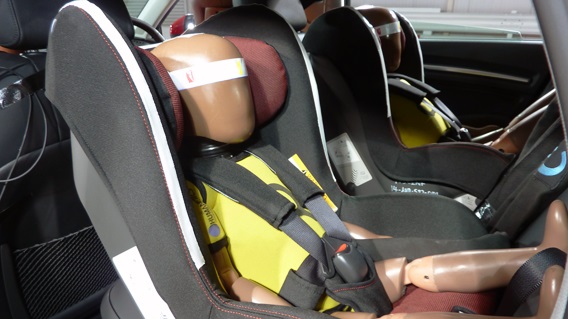 In day-to-day situations, installation mistakes may drastically reduce the effectiveness of child restraint systems. Misuse of child restraints can be attributed to user error or to a mismatch between the child restraint and the vehicle. To address the risk at misuse, Euro NCAP carries out a child seat installation check.
A selection of popular child restraints is installed to assess trouble free installation. The selected seats have been demonstrated to provide good protection in independent tests. Seat belt length, belt buckle location, ISOFIX anchorage accessibility and CRS stability are typical vehicle characteristics verified. Euro NCAP also encourages rearward facing transport of toddlers and checks if vehicles are able to accommodate such seats.
MISUSE OF CHILD RESTRAINTS CAN BE ATTRIBUTED TO USER ERROR OR TO A MISMATCH BETWEEN THE CHILD RESTRAINT AND THE VEHICLE.

 
The vehicle will be rewarded if the seats on the list can be installed correctly and easily in all suitable seating positions in the vehicle. The Vehicle Handbook should clearly mention the seating positions where a CRS cannot be installed.

 Introduced in 2013. Upgraded in 2023.