AEB / Lane Support Motorcyclist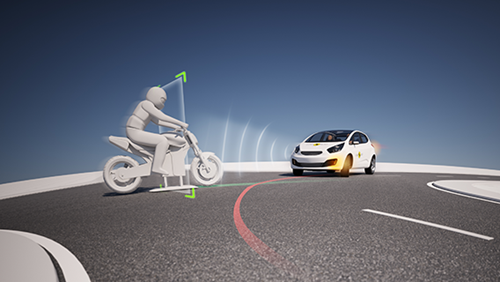 Compared to other road users, Motorcyclists are particularly vulnerable. On the basis of average mileage, motorcyclists have four times more risk of being involved in a crash than all other road users. The accident rate, based on the number of casualties per billion kilometres driven, is seven time as high.
From 2023, Euro NCAP introduces a first-ever Car-to-Motorcyclist safety framework into the programme, rewarding vehicle manufacturers that fit as standard systems effective at avoiding or mitigating crashes with this particular Vulnerable Road User (VRU). There are seven scenarios considered, representing the most common crashes in Europe involving a passenger car and a resulting killed or severely injured (KSI) motorcyclist:
Car-to-Motorcyclist Rear Stationary
Car-to-Motorcyclist Rear Braking
Car-to-Motorcyclist Turn Across Path
Car-to-Motorcyclist Oncoming
Car-to-Motorcyclist Overtaking
Blind Spot
Car-to-Motorcyclist Crossing Straight Crossing Path (to be introduced in 2026)
An all-new motorcyclist target is used for the tests. A motorcycle dummy resembling the appearance of a motorcycle of >500 cc is mounted on a specially designed self-propelled platform, able to steadily travel at speeds up to 80 km/h. Furthermore, the dummy features a spinning disc aimed at replicating the wheel spin and give radar systems the necessary signature for target classification. The high speed attribute of the target present across scenarios, along its reduced volume when compared to a passenger vehicle, makes a particularly challenging combination for state-of-the-art on-board sensors in detecting and classifying early enough to avoid or mitigate a collision.
Overview of AEB Motorcylist tests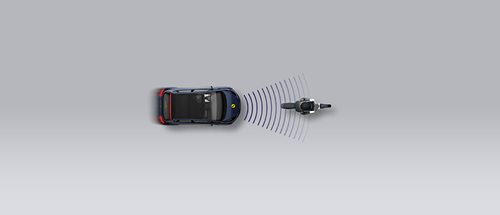 Approaching a stationary motorcyclist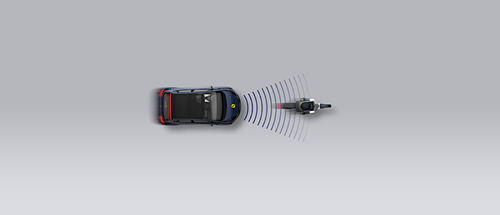 Approaching a braking motorcyclist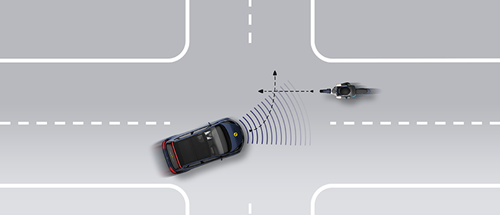 Turning across the path of an oncoming motorcyclist
Overview of Lane Support Motorcyclist tests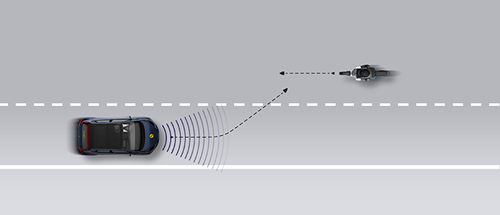 Changing lane across the path of an oncoming motorcyclist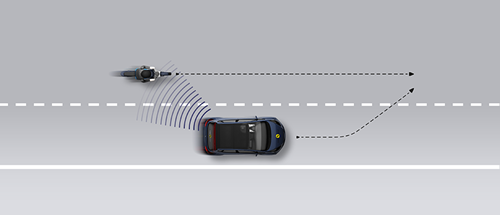 Changing lane across the path of an overtaking motorcyclist

 Introduced in 2023.