The last time best-selling cars score five stars
26th November 2008
Euro NCAP today releases the results for some of Europe's best-selling cars. This is the last time that Euro NCAP will release results under its current rating system, before the organisation's new rating system is launched in February 2009. Of the twelve vehicles whose results are released today, eight received Euro NCAP's maximum award of five stars.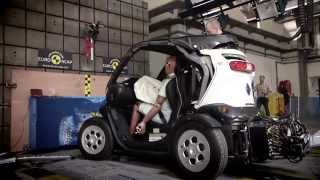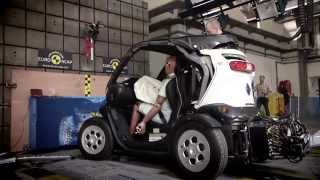 Euro NCAP's top scorers for adult occupant protection in this release were the Alfa Romeo Mito, Ford Fiesta, Peugeot 308CC, Volkswagen Golf VI, Renault Megane, Honda Accord, Opel Insignia and the Volvo XC60. Not all of these cars performed as well in child occupant or pedestrian protection.
Euro NCAP rated the Dacia Sandero fitted with the basic level of safety equipment and also crash tested the car equipped with the 'safety pack', which is standard on some variants and optional on others. The Sandero fitted with the basic level of equipment scored three stars in adult occupant protection whilst the car with the optional safety pack, scored the equivalent of four stars. Euro NCAP is disappointed that this pack is not offered as standard on all variants, given the additional safety it offers to adult occupants.
Following Euro NCAP's first tests on pickups earlier this year, the organisation today also releases the result for another: the Ford Ranger. The vehicle received a two star rating for adult occupant protection, underlining the lack of emphasis given by most manufacturers to the safety of cars in this category.
Michiel van Ratingen, Secretary General of Euro NCAP says 'It is clear that Euro NCAP's new rating scheme in 2009 will offer a more discriminating view of the overall safety performance of today's best selling vehicles and give customers the opportunity to prioritise and maximise the safety options on their vehicles.'
The first results for vehicles tested under the new rating system will be released in February 2009. Results released today are for cars in the categories Supermini, Small Family, Large Family, Small Off-Roader, Pick up and Large MPV. The ratings for these cars can be seen in more detail at www.euroncap.com.
Euro NCAP's test results are released on a quarterly basis. Keep checking our website for details of forthcoming results.
For further information please contact Euro NCAP: Tel +32 2 4007740 or email.