NIO sets the bar high in Euro NCAP's newly updated 2023 safety tests
12th July 2023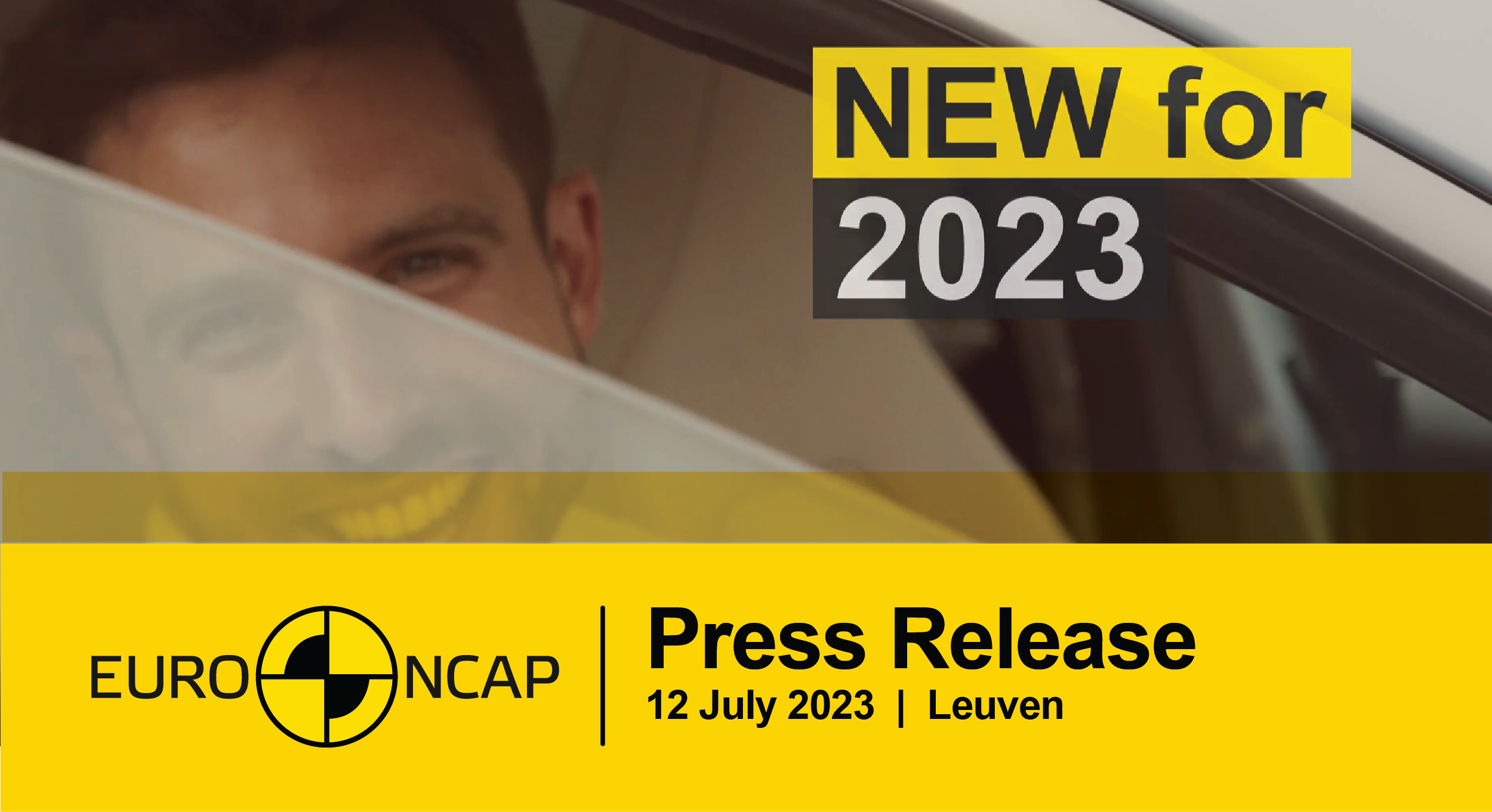 Euro NCAP continues to be a catalyst for continuous safety improvements in passenger vehicles through its rating programme. As mobility evolves through developments in technology and society, so do Euro NCAP's rating requirements. In 2023, the safety testing protocol has been updated to include new systems in child presence detection, specifications for vehicle submergence as well as the latest technologies that detect - and respond - to motorcyclists and vulnerable road users. To achieve Euro NCAP's five-star rating in 2023, manufacturers must now meet the exacting targets of this updated test protocol. Today, Euro NCAP announces that the first vehicles to achieve five stars are two cars from Chinese manufacturer NIO and new to the European market: the Large Family car ET5 and the Large SUV EL7.
The ability of a vehicle to protect occupants and vulnerable users in the event of a crash (passive safety), to prevent or minimise the outcomes of a crash (active safety) and comprehensive information about post-crash rescue are now essential to achieve a high Euro NCAP safety rating. Both vehicles from this Chinese brand display good levels of passive safety with good protection offered for the knees and femurs of both the driver and passenger as well as occupants of different sizes sitting in different positions within the car.
NIO ET5 and EL7 were the first vehicles in undertaking the brand-new Euro NCAP Active Safety scenarios, introduced in 2023: Car-to-Motorcycle, Car-to-Car Crossing, Car-to-Car Head-on, Dooring, and Driver State Monitoring. Both vehicles delivered exceptional performance in most of the test cases. NIO demonstrated here the fast pace that Active Safety technology has taken over the years in avoiding ever-increasing complex crash types. However, the lack of performance in some of the most challenging scenarios (e.g., Car-to-Car Crossing at higher speeds) strongly suggests that there is still room for improvement and that 2023 scenarios leave the bar high for the upcoming period.
Both cars also have an advanced eCall system, which alerts the emergency services in the event of a crash. The car also has a system which applies the brakes after an impact, to avoid secondary collisions. NIO also demonstrated that, if either of the vehicles entered the water, the doors, and windows would remain functional long enough to allow the occupants to escape.
As the new rating gets tougher, to be among the first cars tested might be slightly daunting.  However, NIO has stepped up to the challenge and achieved two five-star results, underlining their big ambitions for the brand.  Safety technologies are becoming complex, yet I want to reassure consumers that Euro NCAP will continue to anticipate and adapt to changes in our rating scheme, challenging vehicle manufacturers to ensure drivers – and the road users they interact with – are offered the safest possible vehicles.
— Dr Michiel van Ratingen, Secretary General Euro NCAP
NIO is one of the first manufacturers on the market to mount an ultra-long-range LIDAR sensor on the roof of both cars. This is one of the next generation of sensors that will be employed to deliver Automated Driving in the future, but today brings benefits to the Collision Avoidance capability of the NIO, helping it to achieve a high Safety Assist score. The distinctive sensor is roof-mounted above the windscreen in what NIO calls the watch-tower position, which enables the sensor to operate over a long-range, aiding performance at high speed by offering a better view of the road ahead.
About Euro NCAP
Euro NCAP organizes crash & safety tests on new vehicles and provides motoring consumers with a realistic and independent assessment of the safety performance of some of the most popular cars sold in Europe. Established in 1997 and backed by several European Governments, motoring, consumer and insurance organizations, Euro NCAP has rapidly become a catalyst for encouraging significant safety improvements to new car design.


Euro NCAP ratings strictly apply to vehicles of the specifications offered in Europe. The ratings do not necessarily apply to models offered in other regions, even when sold under an identical name, as production specification and equipment may vary.