New smaller cars widen safety choice for consumers
27th May 2009
Euro NCAP, the organisation that assesses the safety of new cars, today releases the results for six new cars. Five out of the six cars received Euro NCAP's maximum five star award. Euro NCAP is pleased to note that a number of less expensive cars were among these high performers. In these challenging times,consumers who wish to downsize their cars can still place safety at the top of their wish list.
Euro NCAP's top scorers with five star results are the Audi Q5, Honda Jazz, Hyundai i20, Kia Soul and Peugeot 3008. Of these, all but the Q5 are superminis or small cars. Another small car, the Suzuki Alto scored three stars, its rating limited by its performance in adult occupant protection, child protection and safety assistance technologies. In response to Euro NCAP's new rating scheme Suzuki have now made ESC at least optional on all Alto variants.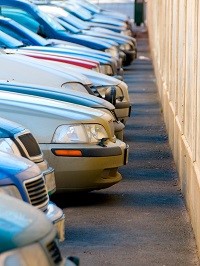 In contrast the Audi Q5, the Kia Soul and the Peugeot 3008 have ESC as standard equipment throughout the model range. Michiel van Ratingen, Secretary General of Euro NCAP says 'At the heart of the new Rating Scheme is the objective to offer consumers a full picture of a car's overall safety performance. Euro NCAP is now able to emphasise the importance of new safety technologies that assist a vehicle's behaviour before an accident regardless of its size. Euro NCAP is also considering a wider range of future important technologies and driver assistance systems. Many claim that the weight and size of a car is the only criteria for safety. We believe that there are other aspects of safety that are just as important. The smaller cars we tested whose results are released today show that size should not stand in the way of all-round safety.'
Euro NCAP would like to commend the Honda Jazz and the Hyundai i20 for their impressive pedestrian scores that not only meet current requirements, but also meet Euro NCAP's future requirements. Seats from the Kia Soul achieved a good result in the programme's whiplash testing, again revealing that it is not only larger or expensive cars that achieve impressive results in safety.
From 2009, Euro NCAP's new overall rating covers Adult Occupant Protection, Child Occupant Protection, Pedestrian Protection and a new area of assessment: Safety Assist. Under the new testing regime, vehicles are awarded a single overall score from one to five stars. The assessment incorporates all previous aspects and includes the recently introduced Rear Impact (Whiplash) tests. In addition, the availability of ESC and speed limitation devices is considered. The overall rating is based on the car's performance in each of the four main areas and the scores are weighted with respect to each other. Over the next three years, stricter requirements will be introduced increasing the emphasis on all-round safety performance and demanding higher levels of achievement in each area.    
Editor's Notes
Overall ratings should only be compared to other vehicles of similar size and weight. For comparable cars please consult our website www.euroncap.com.
 For further information please contact Euro NCAP: TEL +32 2 4007740 or e-mail.