Euro NCAP wins top safety award
23rd January 2009
Euro NCAP believes that 2008 was a pivotal year in achieving its long-term ambition to encourage and improve the safety of cars on European roads. This was formally recognised last night as Euro NCAP was awarded the UK's What Car? prestigious Safety Award.
What Car?'s annual Car of the Year Awards recognise class leaders in every category of car, and culminate in the crowning of the What Car? Car of the Year: the Ford Fiesta. The Awards also recognise efforts in safety and security made by stakeholders in the car industry. In recognising the award, What Car? pointed out Euro NCAP's determination to launch a New Rating Scheme in 2009 and its persistence in setting standards in safety for industry.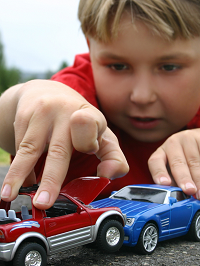 Michiel van Ratingen, Secretary General of Euro NCAP says 'What Car? asks the question. We deliver the answer: a safer car. A car that ensures 1000 of lives, are not unnecessarily lost every year. We are delighted to accept this award that recognises Euro NCAP's efforts over the past year. We will work even harder in 2009 to achieve our ambitions. Thank you for all the support given by consumers and industry.'
What Car? is one of Britain's largest car buying guides.
Euro NCAP's new rating scheme will be launched next month. The maximum rating in Euro NCAP's new system will remain five stars. However, the new overall rating will reflect the protection offered to adult and child occupants as well as pedestrians and will, for the first time, consider the safety potential of advanced driver assistance technologies such as electronic stability control. The assessment of adult occupant protection will be expanded to include whiplash testing.
The first results for vehicles tested under this new rating system will be released on 19th February 2009.
Euro NCAP's test results are released on a quarterly basis. Keep checking our website for details of forthcoming results.
For further information please contact Euro NCAP: Tel +32 2 4007746 or email.