Euro NCAP to Publish First European Crash Avoidance Ratings
27th September 2013
Euro NCAP is currently testing a number of European cars equipped with crash avoidance technologies. The first results will be published on October 29th in anticipation of the inclusion of such systems in the overall safety rating next year.
Following the completion of detailed protocols to test the effectiveness of Autonomous Emergency Braking and Forward Collision Warning systems. Euro NCAP will assess both low-speed ('City') and higher speed ('Inter-Urban') systems to see how well they help drivers to avoid or to mitigate a crash.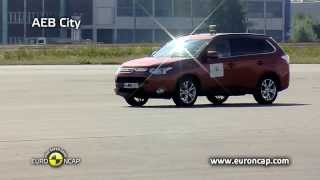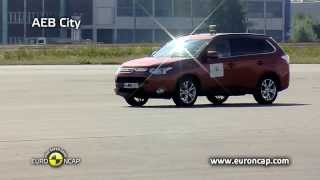 A similar protocol has been adopted by IIHS, the Insurance Institute for Highway Safety, who releases their first crash avoidance ratings of low-speed systems in the United States today.
Michiel van Ratingen, Secretary General of Euro NCAP, said: "Systems which help drivers to avoid or mitigate crashes are already in the marketplace and will become commonplace in the coming years. Euro NCAP will lead the assessment of such technologies and its protocols will be the benchmark to help consumers differentiate good systems from bad ones."
Watch our video preview. More information on Autonomous Emergency Braking Systems can be found on Euro NCAP's website. For more information, please contact Marie Brasseur, Euro NCAP Communications Manager.