Euro NCAP to announce new initiative at the upcoming eSafety Challenge
30th June 2010
Before attending the eSafety Challenge in the UK next month, Euro NCAP presents an overview of its recent achievements and new objectives in car safety.
Established in 1997, Euro NCAP provides consumers with an independent assessment of the safety performance of major car brands sold in Europe. Backed by eleven members Euro NCAP is an entirely independent actor for comprehensive car safety and consumer information whose standards enjoy international recognition.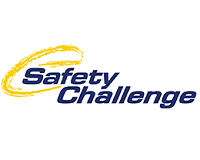 Euro NCAP's mission originated in the need to provide crash testing implementing higher standards than the legal requirements. A detailed test protocol was thus developed, involving expert assessment results for each car, which were subsequently extended to cover a wider range of crashes and safety technologies.
The first results presented in February 1997 attracted considerable media attention, despite heavy criticism from car manufacturers. Industry representatives claimed that assessment criteria would be too stringent to allow for a four or five star rating. In July 1997 however Euro NCAP announced the first car to be awarded four stars in occupant protection, and subsequently the first five star award in June 2001.
Euro NCAP results show that significant improvements in car safety performance have been achieved since 1997.
In late 2008, Euro NCAP released the results of its first rear impact (or whiplash) tests, revealing that many manufacturers had a long way to go in preventing whiplash injury.The whiplash test was integrated in Euro NCAP's new comprehensive rating scheme launched in February 2009.
The new overall rating system rewards the comprehensive safety of a vehicle, including adult, child and pedestrian protection, but also for the first time considers the safety potential of advanced driver assistance technologies, such as electronic stability control. The new system was introduced to demonstrate the importance of all-round safety performance and to allow future inclusion of new emerging safety technologies. From 2009 onwards, a stepwise increase of demands is foreseen, making it progressively more challenging to reach the overall 5 star level based on the current assessment criteria.
Euro NCAP's plans and objectives however do not stop here. With the star rating as a solid basis for overall safety, Euro NCAP is planning to highlight the importance of new advanced safety features on offer by manufacturers This new initiative, to be formally announced at the eSafety Challenge – International eSafety Conference aims at guiding the consumer's buying decision while promoting those technologies that have a proven benefit to saving lives and reducing injuries.
The eSafety Challenge, an annual event that promotes and highlights the life-saving potential of advanced vehicle safety technologies, is scheduled to take place this year on 13 July 2010 in Millbrook, UK.
Following this launch, Euro NCAP will launch and reward selected car manufacturers at the Paris Motor Show on 1 October 2010 for their innovation in advanced safety features that were assessed under the new methodology.
Both the eSafety Challenge and the 2010 Paris Motor Show will therefore present unique opportunities for Euro NCAP to present its new initiative and share these exciting strategies for the future of safer cars.
Press contacts : Marie Brasseur - Euro NCAP Communications Manager +32 2 4007740 / email