Euro NCAP releases highly anticipated, more stringent Commercial Van ratings for 2023 and announces plans for safety testing of HGV's
1st March 2023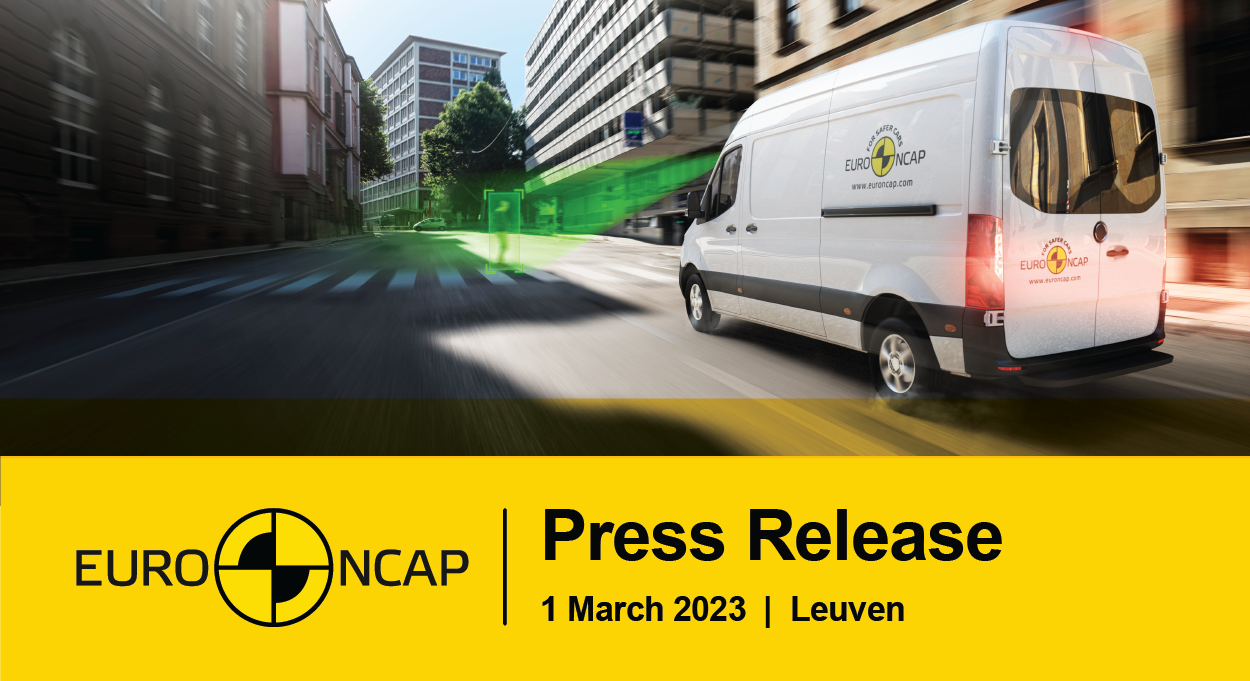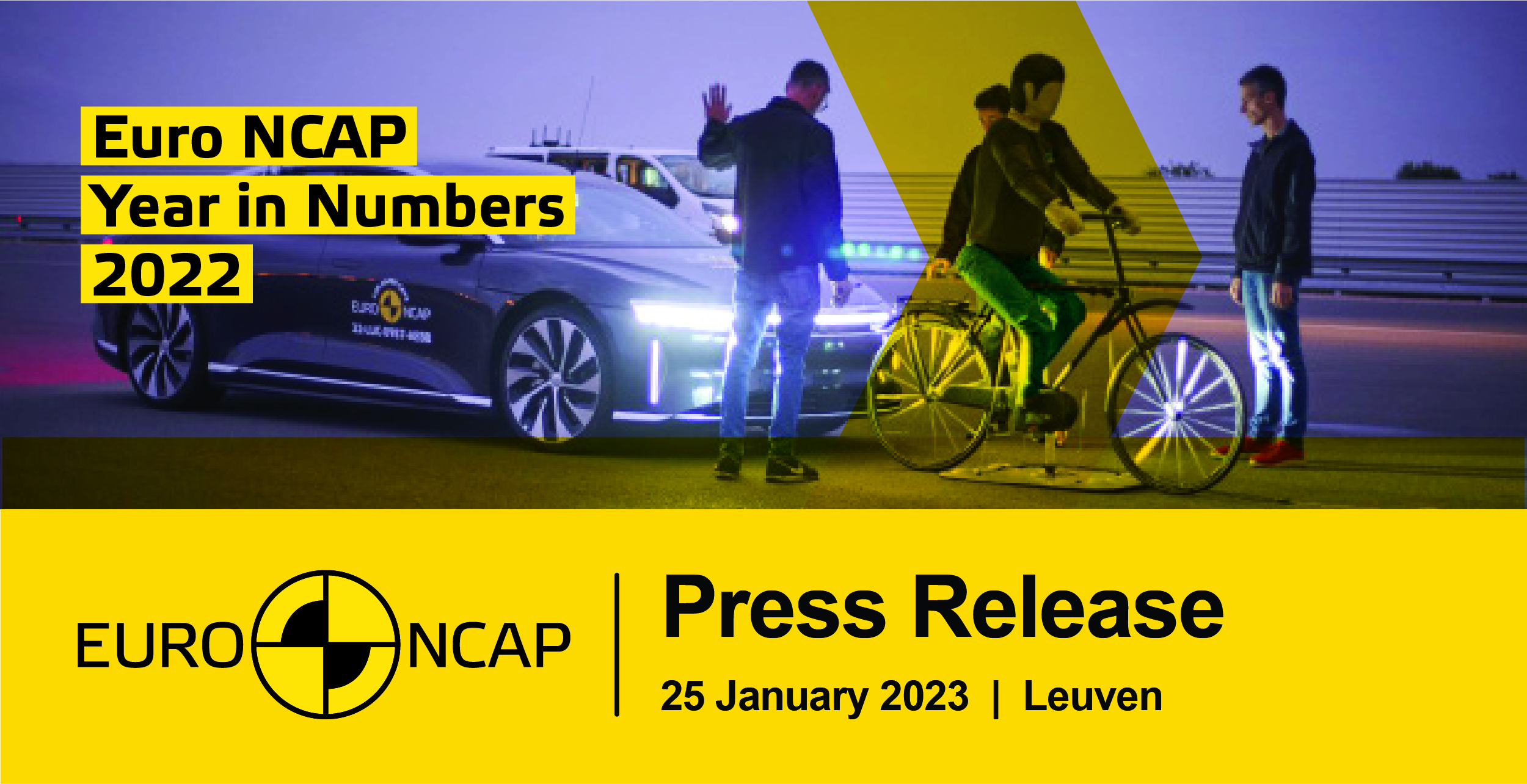 In 2021 Euro NCAP launched the Commercial Van Safety Rating to improve safety information for fleet managers and provide a safer experience for van drivers and other road users. Good improvements in system performance and availability were reported when Euro NCAP revisited the van results one year later. In 2023, Euro NCAP is taking the next step and tightening up the criteria for these ratings. Today, the results for eighteen vans are released that have been tested under these new conditions. The Fiat Ducato, rated Platinum last year, once again tops the list but is dropping to Gold under this year's tougher protocol. The Nissan Interstar retains its position and continues to be rated Not Recommended based on its lack of crash avoidance systems. Under Euro NCAP's plans, by 2026 vans will be expected to have the same ADAS requirements as passenger cars, and the van rating will from then on only consider standard fitment across all European markets. Euro NCAP will soon advance safety solutions in the fleet market with the introduction of a rating scheme for heavy goods vehicles (HGVs).
Results in the Commercial Van Ratings announced today include the Ford Transit, which like the Fiat Ducato achieved a Gold rating. The Mercedes-Benz Vito drops from Gold to a Silver rating, where it joins the Mercedes-Benz Sprinter, Volkswagen Transporter, the Renault Trafic, Nissan Primastar and Volkswagen Crafter. Those that achieved a Bronze Rating were the Citroën Jumpy (known as the Dispatch in the UK), the Citroën Jumper (Relay), Iveco Daily, Opel/Vauxhall Vivaro, Opel/Vauxhall Movano, Peugeot Expert, Peugeot Boxer, Renault Master, Toyota PROACE.
Commercial vans do not have a higher crash rate than other vehicles, but crashes involving vans tend to be more severe for their opponent vehicles and vulnerable road users. Euro NCAP has seen that ADAS technology can help effectively prevent or mitigate the consequences of these crashes. However, commercial vans are often not adequately equipped with state-of-the-art technology. Euro NCAP's new criteria for Commercial Van Ratings takes ADAS to a higher level with greater emphasis on vulnerable road users including pedestrian safety, with focus on night-time scenarios, and cyclists as well as the introduction of one new van-to-car crash scenario.
Safety technologies and innovative solutions are developing at a fast pace. Euro NCAP must develop its criteria to ensure that manufacturers maintain the impetus to innovate and make available the latest safety technologies in all vehicles on European roads. Just because vans are used for commercial purposes, does not mean they should be any less safe than passenger cars. Under Euro NCAP's plans by 2026, vans will be expected to meet the same ADAS requirements as passenger cars.
— Michiel van Ratingen, Secretary-General Euro NCAP
Goods transport is essential in the modern world and most freight is still transported by road. Population growth and standard of living increases only heighten demand. Vans and trucks are likely to become more important, not less. With this increase comes the negative effect on road safety and the environment. Euro NCAP strongly believes that it must expand its safety testing to larger and heavier trucks (HGVs). Later in 2023 Euro NCAP will launch a new rating scheme that will keep drivers safe and create a market for safe and clean technology that will allow manufacturers to innovate and advance their safety offering firmly grounded in Euro NCAP principles.
Over the last year Euro NCAP has been examining safety and possible solutions within the heavy goods vehicle category. I believe that this must be Euro NCAP's next milestone to ensure that countries across Europe achieve their 'Vision Zero' target and end traffic-related fatalities. This marks the beginning of a new, challenging, and exciting journey for Euro NCAP, its members and those who wish to join us in the future.
— Michiel van Ratingen, Secretary-General Euro NCAP
About Euro NCAP
Euro NCAP organizes crash & safety tests on new vehicles and provides motoring consumers with a realistic and independent assessment of the safety performance of some of the most popular cars sold in Europe. Established in 1997 and backed by several European Governments, motoring, consumer and insurance organizations, Euro NCAP has rapidly become a catalyst for encouraging significant safety improvements to new car design.


Euro NCAP ratings strictly apply to vehicles of the specifications offered in Europe. The ratings do not necessarily apply to models offered in other regions, even when sold under an identical name, as production specification and equipment may vary.