Euro NCAP launches new multi-lingual website
2nd June 2010
Today, Euro NCAP is reaching out to a wider range of consumers by launching its website www.euroncap.com for the first time in two new languages: Dutch and French. Euro NCAP intends to release further languages Catalan, German, Italian, Polish, Spanish and the Swedish in the following months. Today, Euro NCAP also releases the results for three new cars: the Alfa Romeo Giulietta, BMW 5-series and the Mazda CX-7.
There are over 500 million consumers in the 27 European Member States. There are 20 official languages as well as 60 other indigenous and non-indigenous languages spoken over the European geographical area.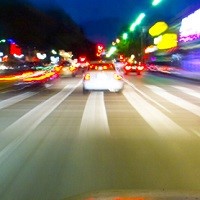 According to a recent Eurobarometer poll carried out in 29 countries, only 51% of Europeans speak English either as their mother tongue or as a foreign language and a further 44% of Europeans admit not knowing any other language than their own. Furthermore, a multi-lingual European open to speaking to other languages is likely to be young, well-educated or still studying. In conclusion, there is a large part of the European population that has had no access to Euro NCAP's safety information on www.euroncap.com, given that up to now the web site has been entirely in English.
Over the next couple of months, this is all set to change. Today, Euro NCAP releases information for the first time on its website in Dutch and French, languages that will make access easier for some 90 million people in Belgium, France, Luxembourg, the Netherlands and Switzerland. These two new languages will be closely followed by Catalan, German, Italian, Polish, Spanish and Swedish. This first round of languages has been chosen due to the large car markets and significant car buying public in these countries. Moreover Euro NCAP members have also supported the launch of languages directed at their own consumers.
Dr Michiel van Ratingen, Secretary General of Euro NCAP says "This is one more step in Euro NCAP's long-term objective to provide information on the safety performance of today's cars to every consumer in Europe. Information is power and this power will ensure consumers can protect themselves when they drive."
Today, Euro NCAP also issued the results for the safety performance of three cars. Of these three cars, the BMW 5 series achieved the highest result in pedestrian protection with a respectable 78%. The car has an active bonnet, so that when a pedestrian is struck, the bonnet is lifted from its position as a result, creating more space to absorb the energy that usually results in injury. The BMW 5 series also scored 100% in Safety Assist as the car has electronic stability control fitted as standard, seatbelt reminders in the front and rear, as well as a driver set speed limitation device.
The Alfa Romeo Giulietta is equipped with a reactive seat and head restraint offering good protection. The BMW seat and head restraint also provides good protection against whiplash injuries in the event of a rear impact. The Mazda CX -7 offered poor protection against whiplash.
Euro NCAP's test results are released on a quarterly basis. Keep checking our website for the details of forthcoming results in new languages.
ESC performance data on all cars tested in 2009 is now available on www.euroncap.com.
For further information please contact Euro NCAP on +32 2 4007740 or e-mail us on contact