Euro NCAP elects professor Andre Seeck as new president
18th June 2010
The members of the European New Car Assessment Programme (Euro NCAP) have selected Professor Andre Seeck, head of the division 'Vehicle Technology' with the German Federal Highway Research Institute (BASt), as President and Chairman of the Board of Directors. Andre Seeck succeeds Professor Claes Tingvall from the Swedish Transport Administration, who has taken this role since 2004.
Andre Seeck, the first Euro NCAP President from Germany, has accepted chairmanship for the next term of two years.
Andre Seeck has been a member of the Euro NCAP Board of Directors since 2000 representing the German Federal Ministry of Transport. He has held a range of positions at BASt in the areas of Passive Safety and Biomechanics, Vehicle Safety Assessment, Driver Assistance Systems and Vehicle Engineering. Andre has intimate knowledge and experience in vehicle safety regulations and has built up an extensive international network with key stakeholders in and outside industry.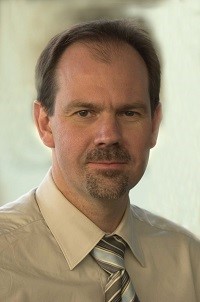 Announcing the appointment, Claes Tingvall said "I am delighted that Andre has agreed to take this important role. He possesses a unique combination of technical know-how, stakeholder relationships and firsthand experience on Euro NCAP's Board of Directors. The Board looks forward to work with Andre to continue the success of the programme and broaden our impact on the safety market".
Accepting his position, Andre Seeck said "I am very pleased and honoured to accept this post. I am eager to make a positive contribution to development of Euro NCAP and to drive forward the initiatives of the organisation in good cooperation with all involved".
Euro NCAP has 11 members representing the citizens and consumers in EU-27. The independent organisation provides motoring consumers with a realistic and objective assessment of the safety performance of some of the most popular cars sold in Europe.
Euro NCAP's test results are released on a quarterly basis. Keep checking our website for details of forthcoming results.
For further information please contact Euro NCAP on +32 2 4007740 or e-mail us on e-mail