2020 Assisted Driving Tests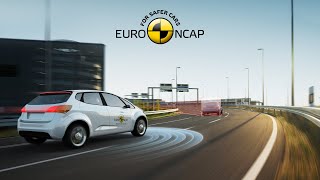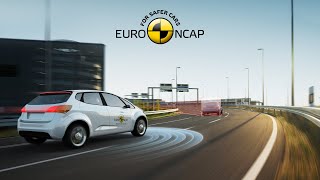 Introduction
Euro NCAP's 2020 campaign extends the work done in 2018 on assisted driving (AD) systems and introduces a more structured scoring and grading system. In 2018, vehicles offering 'Highway Assist' systems were studied i.e. those which, in some circumstances, offered the driver assistance, specifically in regard to longitudinal control (speed, safe distance to the car in front) and lateral control (keeping the vehicle in lane etc). The tests which Euro NCAP used then were largely based on its protocols for autonomous emergency braking (AEB) systems and looked at the vehicles' intervention in certain critical circumstances, when the assisted driving system was in control. Additional day-to-day scenarios were added, such as cut-in and cut-out, and these proved extremely challenging to all of the vehicles assessed.
The conclusion of the 2018 campaign was that state-of-the art technology is far from being automated and no system offered assistance across the full range of tests: the driver needs to be vigilant at all times and fully in control of the vehicle.  Given this, the systems offered should neither imply, through their naming or descriptions, that they could be relied upon beyond their actual competency, nor create that impression in their interaction with the driver.  The best systems were those which struck a balance between easing the driving burden and keeping the driver in the loop without promoting over-reliance.
For a full description of the 2018 campaign, look here.


What's new for 2020?
For its 2020 assessment of Highway Assist systems, Euro NCAP has developed dedicated test and assessment protocols, divided into two main areas: Assistance Competence, based on the balance between Driver Engagement and Vehicle Assistance, and Safety Backup.
Read more about Assistance Competence and Safety Backup


System Grading
The systems score points in each of the protocols outlined above.  Some protocols contribute a greater score than others.  The score in the first two areas of assessment – Driver Engagement and Vehicle Assistance – are compared and the poorer score contributes to the total.  The 'balancing' of these two areas reiterates the 2018 campaign which showed that good performance in one area is not helpful unless it is accompanied by good performance in the other.  The poorer of the scores is added to the score from Safety Backup to give a total.   The total scores are then divided into gradings.
Read in detail about the gradings


The results
---