Seatbelt Reminders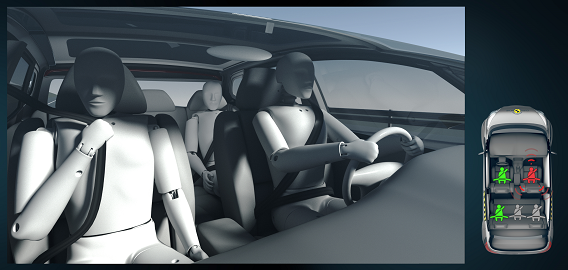 The seatbelt remains the single-most effective item of safety equipment in any car, both for front-seat occupants and those in the rear.  However, many people continue not to use their seatbelts and such people are vastly over-represented in statistics of severe and fatal injuries.  Proper restraint of rear-seat passengers is critical to their safety but also to that of front-seat occupants.  Research shows that occupants are much more likely to wear their belts in cars equipped with a seatbelt reminder (SBR) than in those without.  During driving tests, the belts are buckled and unbuckled and the loudness and duration of the audible signal given by the SBR is assessed.
COMPARED TO THE GENERAL POPULATION, UNBELTED CAR OCCUPANTS ARE OVER REPRESENTED IN CRASHES AND FATALITIES.
The position and clarity of any visual warning is checked to ensure that it is visible to occupants of different sizes.  Additional reward is given to those manufacturers who fit advanced, intelligent SBR systems on all seating positions, including the rear seats.

 Introduced in 2002, updated in 2018.