AEB Pedestrian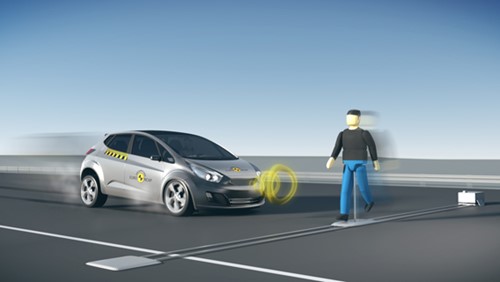 One major factor that influences pedestrian injury outcome during a collision is the vehicle speed at the point of impact. An increasing number of vehicle manufacturers are offering systems which are able to bring the car to a safe halt before a pedestrian is struck or which can at least reduce the speed of the collision.
THESE TESTS REPRESENT CRITICAL SITUATIONS THAT OFTEN RESULT IN PEDESTRIAN CASUALTIES IN THE REAL WORLD.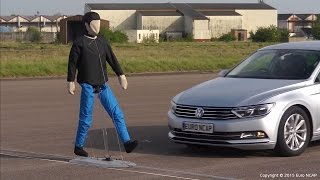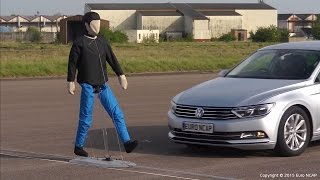 Euro NCAP tests three crossing scenarios, all of which would result in a fatal collision between the car and the pedestrian if the AEB system did not intervene: an adult runs from the driver's side of the vehicle; an adult walks from the passenger's side (two tests are done for this scenario); and a child runs from between parked cars on the passenger's side.
These tests represent critical situations that often result in pedestrian casualties in the real world. Cars that perform well can be expected to have a significantly reduced risk of pedestrian accidents in real world driving. In many instances, AEB Pedestrian technology may not be able to completely avoid the collision. For this reason, Euro NCAP only rewards the technology if the pedestrian impact tests show that the car has a forgiving front design.

 Introduced in 2016